Description
We are constantly seeking for things that will provide us relief, a sense of clarity, to allow us to center ourselves, and find balance in everyday life. That requires us to feel connected and whole again in a world that is relentless.
The body and mind is meant to be grounded to the world around you for optimal performance, but our society has somehow drifted away from that.
Élan provides you with the tools you need to rekindle this connection.
THIS IS WHY YOU WANT
BROAD SPECTRUM
Confused about CBD? We put together a helpful guide.
DISCOVER YOUR
ENDOCANNABINOID SYSTEM
The endocannabinoid system is a biological system throughout your body that contains receptors that allow cannabinoids like CBD to bind to. 
This system is responsible for regulating specific functions of your body like: appetite, pain-sensation, mood, and memory.
The CB2 receptor that CBD binds to is responsible in the regulation of appetite, immune system functions, and pain management.
ENTER THE:
ENTOURAGE EFFECT

The Entourage Effect is the idea that the compounds inside the cannabis plant are more effective when they are in their most natural form versus isolating a compound and taking it alone.
Cannabinoids, terpenes, and flavonoids are working synergistically together inside the human body to produce a stronger influence within.
The Élan Broad-Spectrum CBD line provides you will all three of these natural components so you get the most value out of our products.
All of our products are backed by third-party lab results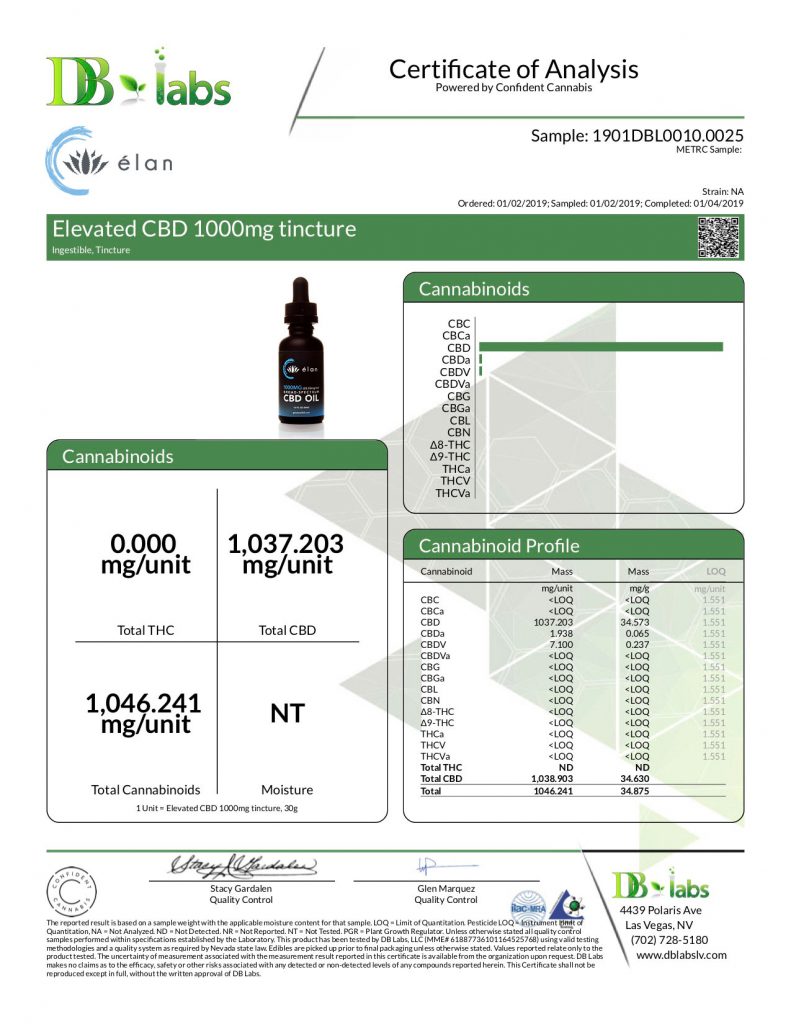 Product Ingredients & Usage